Villa Bostania Island is located in a very calm and peaceful location surrounded by the majesty of nature. It is a unique project based on simplicity, minimalism and of course the excellent quality of materials.
All indoor and outdoor spaces communicate in perfect harmony. Its design with large openings, offers light, comfort and functionality.
Location

Village

Town plan limits

Outside

View

View of the Olive groves, the Sea, the Mountains and the Sunset
Living Room

Yes

Fully Equipped Kitchen

Yes

Dining Room

Yes

Bedrooms

3

Bathrooms

4

Guests WC

1

Storeroom

Yes
Outdoor Living Room

Yes

Patio

Yes

Conversation Pit

Yes

Swimming Pool

Yes 50 m²

Garden

Yes With auto watering

Pergola

Yes

Outdoor Barbecue

Yes

Solar Shower

Yes

Parking

Yes
| | | | |
| --- | --- | --- | --- |
| Energy Fireplace | Yes | Air Conditioner (VRV) | Yes |
| Satellite | Yes | Solar Thermal Heater | Yes |
| Alarm | Yes | Cameras | Yes |
| Exterior Lighting (LED) | Yes | Energy Frames | Yes |
| Electric Shutters | Yes | Mosquito Nets | Yes |
| Wardrobes | Yes | WiFi | Yes |
Nearest Town

Parga/3 minutes

Airport

Aktio Preveza (PVK)/45 minutes

International Port

Igoumenitsa/35 minutes

Organized Ship marina

Preveza/45 minutes

Hospital/Health Center

Parga/3 minutes, Kanalaki/20 minutes, Preveza/45 minutes, Ioannina/1 hour

Supermarket nearby

Yes

Restaurants nearby

Yes

For Sale

Yes

Location

Parga

Property Type

Villa

Plot Area

2500m²

Square Meters of Building

146m²

Price

Sold

Taxes

info

• Property Transfer Tax:
1. For newly built houses VAT 24 % of the value written on the purchase contract.
(UNTIL THE END OF 2022 THERE IS A 24 % VAT EXEMPTION AND THE TRANSFER TAX IS SET AT 3 %)
2. For any other property, the property transfer tax is estimated to be 3 % of the value written on the purchase contract.
• Notaty's Fee: Set at 1,1 % of the stated value of the contract.
1 Land Registry: 0,475 % of the value written on the purchase contract plus VAT.
• Realtor's Fee:
1. Defined at the amount 2000€ plus VAT for properties priced less than 100.000€.
2. Defined at the percentage 2 % plus VAT for properties priced more than 100.000€.
BUILDING ENERGY EFFICIENCY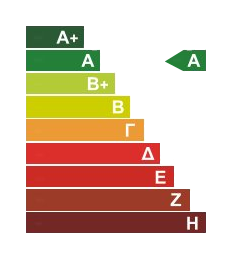 Parga is one of the most picturesque and cosmopolitan places in northwestern Greece, southwest of Epirus between the coastal area of Igoumenitsa - Preveza near the Acheron river and opposite are the picturesque islands of Paxos and Antipaxos. It is built amphitheatically and is one of the finest resorts in the country. Graphic narrow alleys lead to the castle, shops, restaurants and to the many bars and clubs that exist in the city. The whole picture with its picturesque bay, the beautiful island of Virgin Mary and its many taverns, creates an enchanting atmosphere. The picture is completed by beautiful beaches with crystal waters: Kryoneri, Valtos, Lichnos, Sarakiniko, Ai-Giannakis. These beaches are organized and have facilities for water sports. It has an excellent tourist infrastructure with many hotels, rooms, camping, restaurants, bars, cafes, clubs, leaving the best impressions and satisfy even the most demanding guests. The older prefer Parga for the tranquility that offers and the younger for the thrills provided as it combines both relaxing family vacations and holidays with intense nightlife. It disposes Fire Department, Police Stasion, Post Office, Port Authority, Health Center, public services. It is about 45 minutes from the airport and the city of Preveza and 35 minutes from the international port and the city of Igoumenitsa which provides medical services, social, residential, marina, etc.